Laundromat Hospitals & Date Night Sewage Plants — The Hook-Up 2/19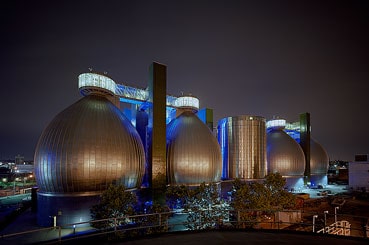 The Greenpoint Hospital housing development is stalled once again, and this time, it's because its services are needed in the laundry room of city life.
Does your ideal Valentine's Day include a tour of the Newtown Creek Wastewater Treatment Plant? If so, there are at least 300 other people who agree with you.
The official record for "most expensive residential sale in Greenpoint" has jumped from $72 million to $103 million. World Wide Group has moved the needle with its purchase of the 130-unit building known as "the Viridian" at 110 Green Street.
The Greenpoint filmmaker who spent his research and development phase hawking Christmas trees near McGolrick Park just showed his wares at Nitehawk. And now, he says, his film is coming to Netflix soon.
Three men kidnapped (and brutally tortured and robbed) a pair who were walking down Greenpoint Avenue in 2013. Now, they've received their prison sentences.
Police are on the lookout for another three men who robbed a pharmacy on Manhattan and Milton. They made off with some over-the-counter drugs — in their pants.