Announcing Valentine's Market! Vendors Wanted! (2/8)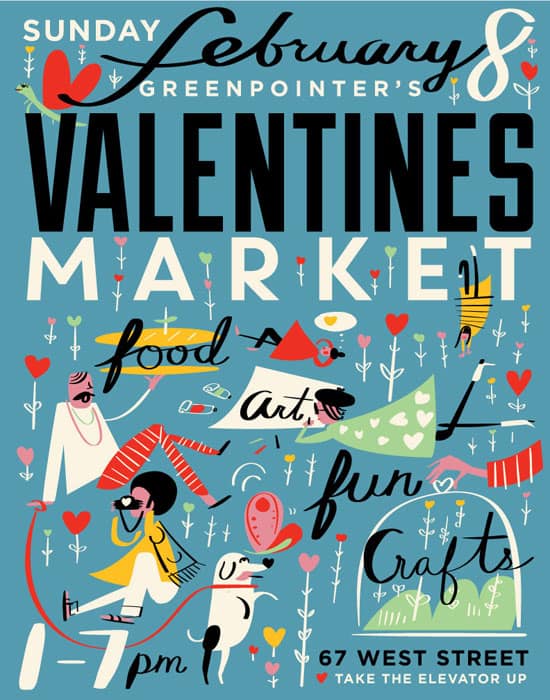 Happy New Year! In 2015 remember, ALL YOU NEED IS LOVE. And you can find lots of local love at our upcoming Valentine's Market on Sunday February 8, 2015 from 1-7pm at Greenpoint Loft (67 West St, 5th Fl). Please RSVP & tell all your friends!
We are seeking all types of local vendors (food, artists, crafters, jewelers, potters, etc.) so apply here or directly in the form after the jump.