Spring Vintage Fest From Dusty Rose Tomorrow! (4/27)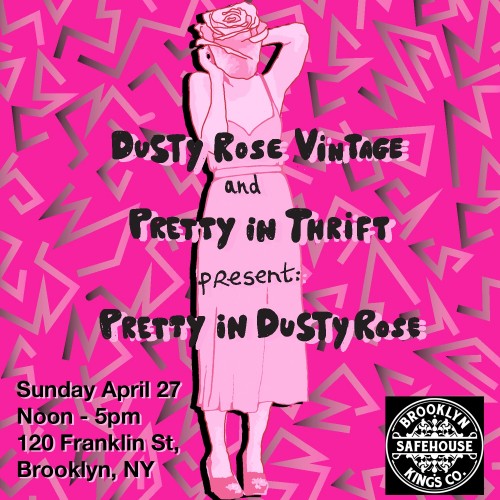 We've missed Dusty Rose Vintage ever since they closed down their warehouse (they are still in the process of waiting for a new space), but lucky for us, the vintage wholesalers are back in action this weekend with a curated brunch/shopping day party in collaboration with Pretty In Thrift. Very appropriately, their rallying cry is "Thank F*ck it's Finally Spring." Pro Stylist, Stephanie Mohebban, will be picking out some choice warm-weather clothes for the occasion and we're told there will be drinks.
Pretty in Dusty Rose is happening on Sunday 4/27 from 12-5pm @ Brooklyn Safehouse (120 Franklin St). RSVP here!