Missing Bushwick Man: Jay Ott (SHARE!)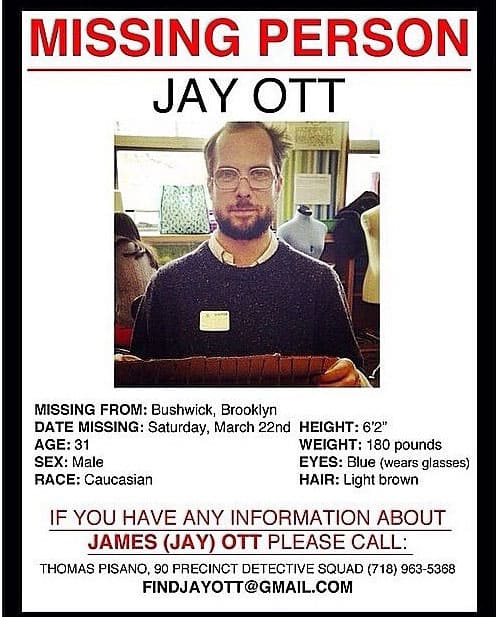 You may have noticed the posters on the subway about the Bushwick man named Jay Ott who has been missing since March 22, 2014. He is 6'2″, 180lbs with light brown hair, blue eyes and wears glasses. If you see him or know his whereabouts please email [email protected] or call Thomas Pisano, 90th Precinct Detective Squad at 718-963-5368.
Please share this with as many people as you can.