Lolafalk Finds Color-centric Inspiration in Brooklyn Architecture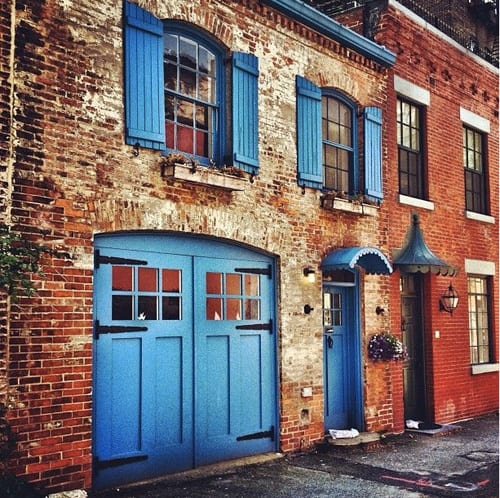 One of my studio mates at our co-working space has a guinea pig named "Lunch." I was reminded that guinea pigs are actually eaten in South America so I joked she should call it "Almuerzo," which I later googled and found out the word is spanish for lunch. How did I know that? The spanish I took in high school is gone from my memory. I realized I had eaten at Vamos Al Tequila on Franklin St that day and the word on the menu crept into my subconscious and I just blurted it out. (Stay with me.)
My point is, without even knowing it we are affected by our surrounding, whether our moods brighten up on a sunny day or we remember vague spanish words unrelated to small South American rodents.
Some designers draw inspiration from their surroundings in much more deliberate and visually striking ways – whether it's texture, color or function.
We've asked our Valentine's Market vendors what they love and how it inspires their designs.
Look forward to unusual and charming color combinations from Lolafalk, a Brooklyn-based leather goods designer who draws quite directly from the color and geometric shapes she sees near her studio.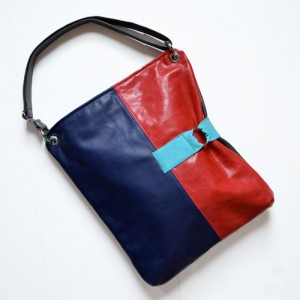 Take for example the Luella Laptop bag. Designer Lauren "Lola" Falkowski said she "finds much of her color-centric inspiration in the contrasting hues and architecture of buildings in the Brooklyn neighborhoods that surround her studio. The Brooklyn Heights carriage house (above) was the visual trigger for the mix of fuschia, royal blue, and teal" that you see on this adorable bag, which is also roomy enough to carry your guinea pig to your co-working space. (Just trying to go full circle with this.)
Make sure to follow Lolafalk on Facebook, Pinterest, Instagram @lolafalk & Twitter @lolafalk.