Fall Equinox: Mabon Market Recap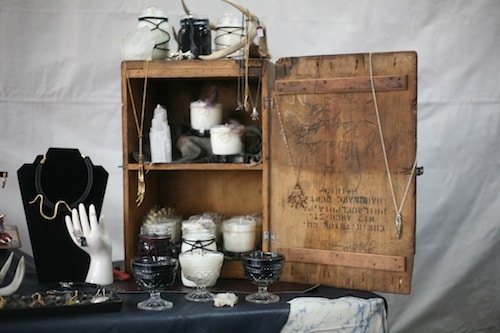 On September 22nd, Dusty Rose Vintage debuted the Mabon Market, a fall equinox pop up shop. With mystical dream catchers, handmade soaps, ethereal art prints, in addition to vintage clothes, and jewelry perfect for enigmatic witches. I'm drawn to all things occult and mystic, so I had check it out.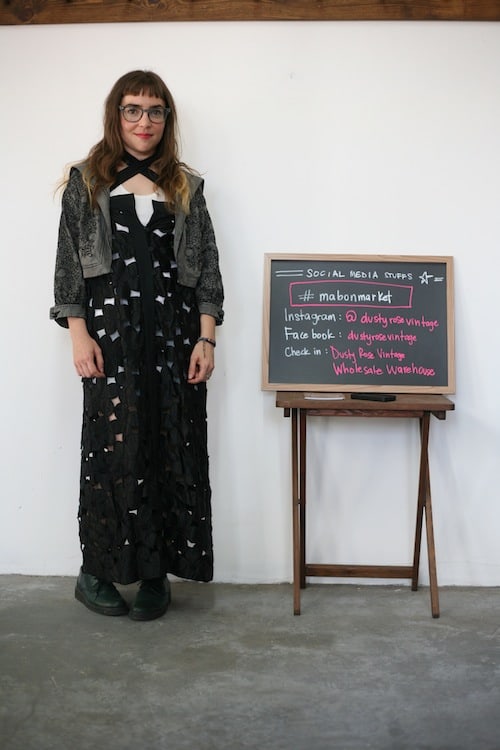 Maresa Ponitch, owner of Dusty Rose Vintage, mixed in vintage shopping sentiments with a spin on autumnal, magical wares. Precious goods included: Fleather Fox enchanting jewelry, Heart of Gold heirloom accessories, HoZoh's Navajo inspired bags, Amanda Lamarco's darkly poignant illustrations, dream catchers from Line and Label, Little Red Vintage ritual and spell candles, eco-chic garb by The One Well, and Sister Wolves wood-nymph meets solstice witch jewelry. Not to mention, guests could break into new beginnings with free nail art and tarot card readings.