UPDATE: (Another) Missing Cat: Help Find "Kitty" – FOUND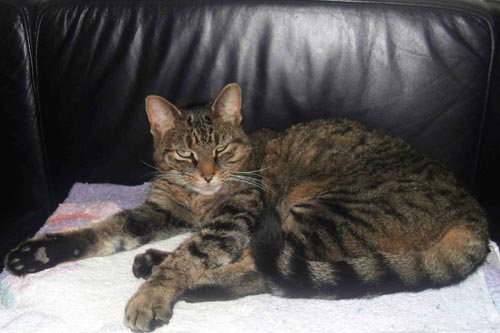 Missing since May 7th, "Kitty" was last seen on Norman near Eckford. She is a 12 year old, 8lb spayed female cat, with a pouchy stomach and a wandering eye. If found contact Oren at 310-415-3162.
UPDATE (5/31) Kitty was found in a neighbor's basement after 3 weeks without food and water, a love, skinnier, but amazingly well.