GO PULL SOME MUGWORTS! Tomorrow at 61 Franklin St Garden (5/18)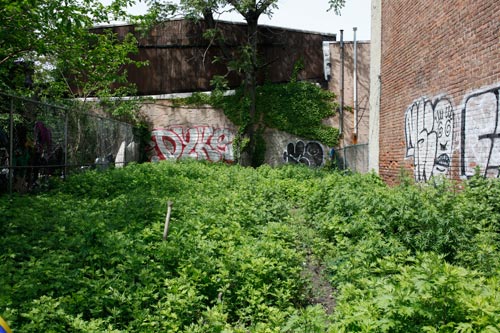 The 61 Franklin St Garden is open! Ryan Watson, of GWAAP and Brooklyn Seed Company giddily unlocked the gate to show me the beautiful (and mugwort-filled) space this morning. Before the garden parties can begin, help is needed to pull up an entire lot overgrown with weeds. It's super easy – just grab and pull, grab and pull.
If you're looking for a productive morning in the great outdoors of Greenpoint, grab your gardening gloves and show up at the 61 Franklin St garden tomorrow – Saturday May 18 at 9:30am – and get to work!