Chefs Announced for Inaugural Sunday Supper 1/6/13
So 2013 is like next week… and we are so looking forward to the new Sunday Supper series we will be hosting the first Sunday of each month, at a different Greenpoint location with a new chef each month. Think of it as a unique homemade meal in your favorite bar (or other unexpected location.)
The meal will include an appetizer, main, dessert and special cocktail for $35.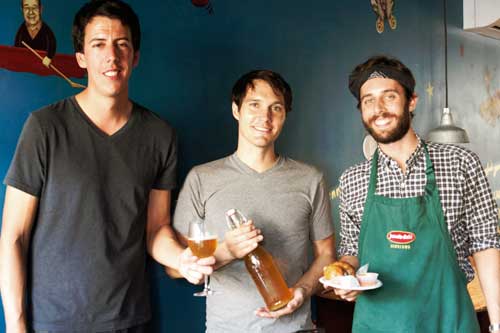 INAUGURAL SUNDAY SUPPER 1/6/13
Our first dining event will take place on Little Christmas, Sunday, January 6th, 2013 from 7-9pm at Beloved (674 Manhattan Ave) with a team of 3 amazing chefs: Lee Walker, Will Stark & Dean Haddock, which makes me giggle since Little Christmas AKA the Epiphany is when the three wise men visited the baby Jesus back. These three were champions at the Brew n' Chew & The Chili Cook-Off so this is dinner is sure to be a winner! Menu TBA…
Reserve your supper now! (Space is limited.)
We are also looking for chefs for future suppers, click here for more info.