Become Brooklyn's Biggest Hooker: Brooklyn Fishing Derby Begins Sunday 10/14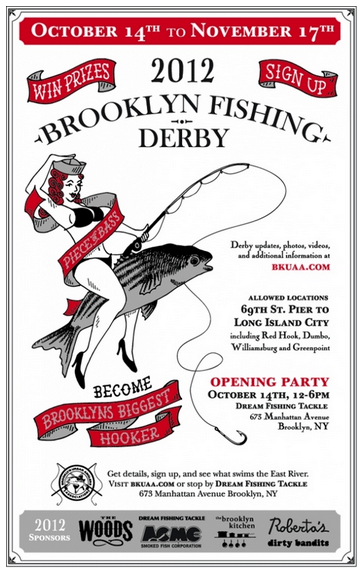 Brooklyn Fishing Derby begins tomorrow Sunday October 14 2012 with an opening party right here in Greenpoint at Dream Fishing Tackle (675 Manhattan Ave) from 12-6pm. Fishing takes place along the Brooklyn Side of the East River from the 69th St Pier to Long Island City and includes Red Hook, Dumbo, Williamsburg and Greenpoint. For more information and to sign-up visit Brooklyn Urban Anglers Association Website.
Do you think the biggest hooker will be from Greenpoint?