Youth Soccer League Registration Now Open!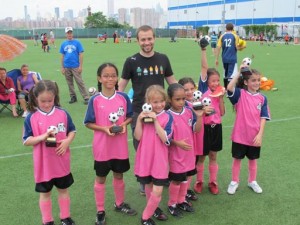 Fall GWYSL youth soccer registration is now open with the Greenpoint Williamsburg Youth Soccer League, now through July 1st for reduced $80 rates. Please visit 
www.gwysl.com
 for more information. We are an AYSO region open to boys and girls ages 4 through 18. Season plays Saturday mornings at McCarren Park starting September 8th.
Summer Soccer Skills Camp is filling up fast. Join our amazing crew of foreign coaches from the United Soccer Academy for 1, 2, or 3 weeks of camp at McCarren Park from July 9th thru July 27th. Visit our website to find the link to register under announcements. Pricing only $179 per week for camp from 8am to 3pm. Strategically located next to the new McCarren Park Pool!