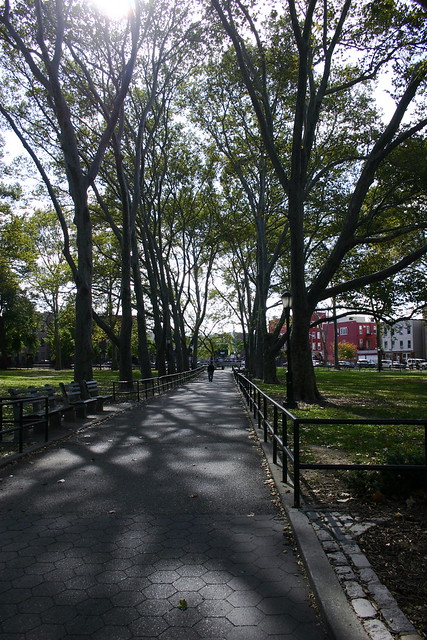 Some call it McGolrick Park, while many born and bred locals call it Winthrop Park. So what are you supposed to call it and why does the park have two names anyway? To answer these questions we need to explore the history of the pretty little nine-acre park.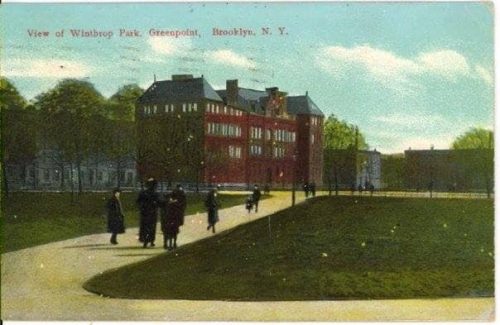 The park was once swampy land on the Kingsland farm. You might have heard of Kingsland Avenue in South Greenpoint, but not know who Ambrose Kingsland was. Well, he was a rich Manhattan sperm whale oil merchant who served as mayor of New York in 1851. What saves him from the so what dustbin of irrelevant figures in history? Well in his two-year term as mayor he started the process of creating Central Park, but back to Greenpoint.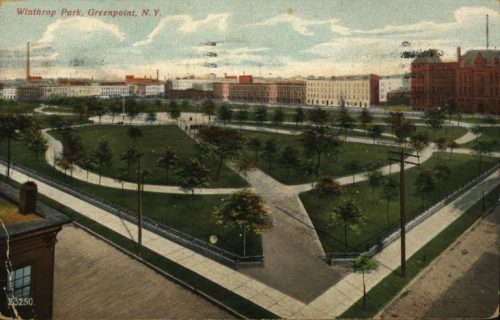 Kingsland had his farmland surveyed and he made a killing selling off parcels of it, but the land where the park sits was a swamp and draining it was too costly so it sat there undeveloped until the year 1889 when State Assemblyman Winthrop Jones spearheaded obtaining a $132,825 appropriation for its purchase. Locals howled about the outrageous price of the swampy land and they groused further because the City of Brooklyn (we were still an independent city then) paid even more for improvements to the park. The site was graded and fitted with a drainage system, and a new lawn was planted. Winthrop Jones died in 1891 and naming the park after the Calyer Street resident seemed like a fitting memorial.