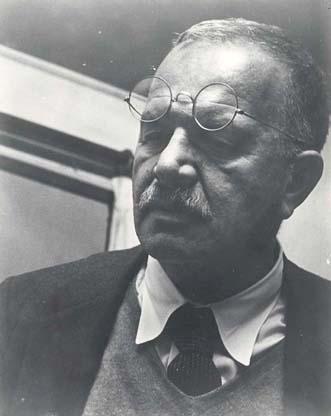 Ben Shahn's name today is obscure, but Shahn was perhaps one of the greatest artists ever to come out of Williamsburg. Born in Lithuania, Shahn grew up in the Southside in real poverty (1898-1969). Recognized during his lifetime as one of the greatest American painters of his generation, he was also a highly talented photographer, graphic artist, and lithographer.
Like many other Williamsburg celebrities, Shahn's parents were Orthodox Jews who fled the poverty and Anti-Semitism of Eastern Europe. His father was a leftist political activist whom The Tsar's forces arrested, imprisoned and sent to Siberia. In 1906, when Shahn was eight years old, his family immigrated to New York where they were reunited with Shahn's father.
His artistic talent soon manifested itself. In Williamsburg, his fifth-grade teacher first noticed and encouraged his artistic development. The family, however, was very poor and despite his obvious talent, Shahn's mother made him drop out of school at the end of the eighth-grade to work and help support the family. Shahn got a job as an apprentice in his uncle's lithography shop, where he continued to develop his artistic ability. By age 19, Shahn had become a professional lithographer, but he was determined to learn even more, so he also started to study at New York University, the College of the City of New York, and the National Academy of Design.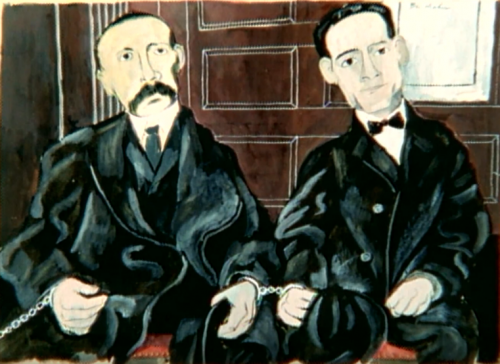 He toured Europe as a young man and was deeply impressed with European painting, especially Cezanne and Matisse, whom he mimicked in his early work, but Shahn thankfully realized that he was an American artist, soon developing a uniquely American style of art. Later in life he called himself "the most American of all American painters." His art, though, was highly critical of American life, often depicting American poverty and injustice.
His first fame came with his series of paintings surrounding the extremely controversial execution of the Italian immigrant anarchists Sacco and Vanzetti in Massachusetts. Shahn, like many people around the world, believed that the two men were framed for their anarchism, and he created twenty-three protests images of the trial. Many of these, including the gouache Bartolomeo Vanzetti and Nicola Sacco became famous amongst leftists around the world. One of those leftists was Diego Rivera, the celebrated Mexican muralist, invited him to assist him in creating his famed murals for Rockefeller Center. Under Rivera's tutelage, Shahn mastered the demanding art of fresco or painting with dry pigments on wet plaster.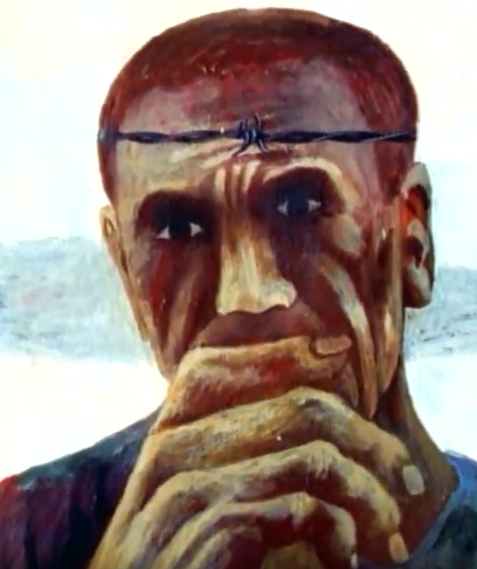 Post World War II painting Continue reading →