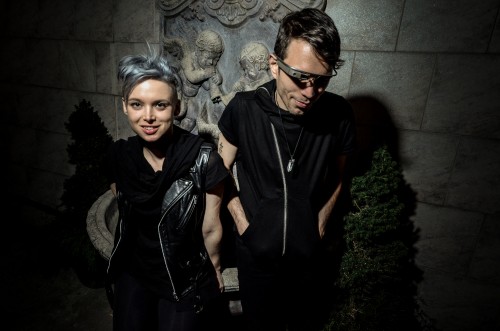 Good neighborhood people Russ Marshalek and Lucy Swope merged their respect for dark post-punk, the occult and trippy imagery to bring us a truly unique vision. Behold, boys and girls: the first-ever music video recorded entirely via Google Glass.
Russ and Lucy's individual projects—a place both wonderful and strange and GHOST COP, respectively—wove into a witchy macrame for "DNT CM," shooting on location at Greenpoint staples like Black Rabbit and Transistor Park. Also, there's a séance.
Shall we? Video and more from the two after the jump.