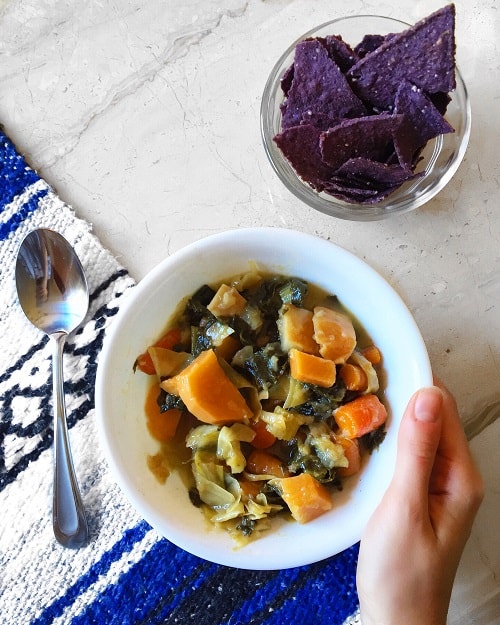 Slow cooker veggie stews top my list of minimal effort, maximum nutrient recipes. Not to mention they are extremely delicious. 
This one uses seven different vegetables with a focus on the roots, including my personal favorite, rutabaga. Rutabaga is the child of turnip and cabbage, and when cooked, it is sweet and savory with the texture of a potato. (Turnip and cabbage are also in this stew, because who am I to separate a family?) I have found  rutabaga at the McCarren Park Greenmarket recently, and it is always available at the Union Square Greenmarket.
I use arrowroot powder to thicken my stews as a healthier alternative to corn starch. It is flavorless and very nutritious.
On to the recipe!  Continue reading →
Category:

Eat & Drink, Recipes
Tags:

cabbage, eating, greenpoint recipes, recipe, recipes, rutabaga, soup, turnip, vegan, vegan recipes, vegetarian, vegetarian recipes, veggie stew
0 Comments