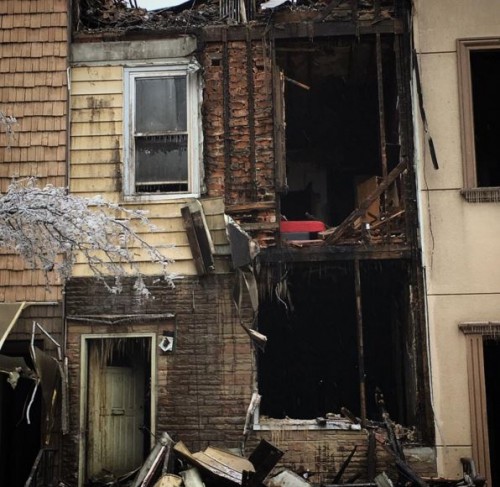 After a four-alarm fire destroyed three consecutive buildings on Diamond Street last Sunday night, relief efforts are in full force to help the 16 or so people who have been displaced out of their homes, some of whom were forced to run out to the street barefoot.
Anna Sawicka, a nearby resident, has spearheaded the efforts with the help of her sister Magdalena and Edward Sawicki.
"Many of them lost everything in the fire and on top of it they did not speak fluent English and needed translation help (my sister and myself are fully bi-lingual so we were able to help)," she told Greenpointers in an email.
Of the roughly 16 victims that Sawicka is aware of, she believes only two have sought temporary housing, while others have taken up temporary residence with friends.
The Red Cross has been heavily involved, as has the Polish Consulate. Currently, the Red Cross has 14 victims officially registered.
If you'd like to help or donate any items, here's a list of collection spots. Continue reading →