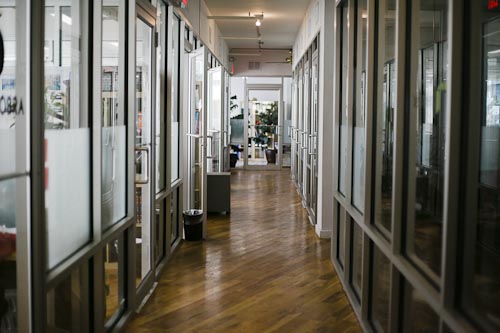 (Sponsored)
Co-working spaces are more than just a passing trend–they seem to be the wave of the future for small businesses and start-ups, especially in Brooklyn. This is exactly the case at Green Desk's 240 Kent location, where you'll find a husband-and-wife-run sex toy business down the hall from a kids health food campaign, both upstairs from a new age-y crystal boutique.
The business and retail owners at 240 Kent are vocal about the leeway for experimentation and growth that the space affords them.
"It's great because we have the flexbility of trying out our business to see if it works," said Raymond Ng of Essbar Juicing, located on the ground floor of the building, which is exclusively devoted to retail and food outlets.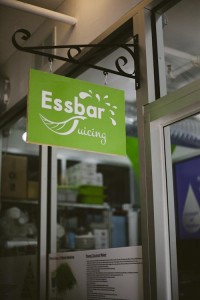 The ground floor space, which opened in July, is Brooklyn's answer to the Chelsea Market, with a maze of speciality food vendors, handmade clothing retailers, and vintage sellers, expanding the options available to anyone talking a stroll along the Kent Avenue waterfront. Once a barren warehouse zone, we've watched the whole area undergo a major revamp–from the East River Ferry to the Brooklyn Flea and the Edge (and a bevy of other modern high rises).  Now, with the advent of this rapidly expanding co-working/retail establishment, the stretch of Kent between N. 12th and N.1st is quickly becoming a hub of young businesses.
Whether you're craving a French Toast Cupcake (a la Brooklyn Cupcake or an "Vape Pen" to curb a smoking habit (from Vapor Lounge NY), the stores at 240 Kent are well worth exploring.