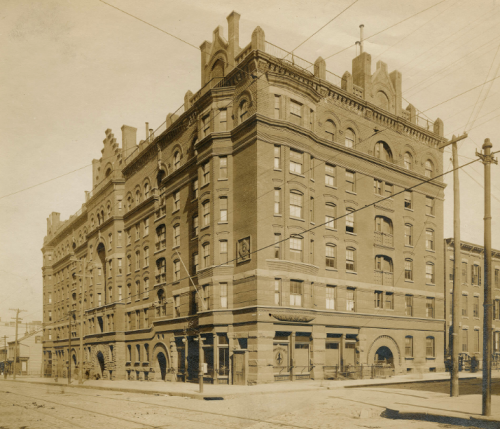 A lot of local history is quickly disappearing, but one place that is holding strong is Brooklyn Label (180 Franklin St.) and the historic building it calls home. French Greenpointer Robert Arbor, proprietor of Le Gamin (108 Franklin St.) re-opened Brooklyn Label in the historic Astral Building. The former management did little to recognize the amazing history of the space, something that Arbor has dedicated himself to changing.
The Astral Apartments are not only landmarked, but the building is also on the National Register of Historic Places. Arbor and his manager, Alex Russell, are determined to honor the building's rich history and its patron philanthropist Charles Pratt, the oil baron and the richest man in 19th century Brooklyn.
Completed in 1883, the Astral Apartments were unique in their day: Unlike the flimsy tenement buildings that sprang up all around the city without basic amenities, the Astral was a kind of gift to the Greenpoint community and a solidly built showcase.
In contrast to tenements, Pratt's building had plenty of natural light, air and even indoor plumbing, unheard of luxuries for most tenement dwellers. And the building was stunningly beautiful too!
The philanthropist hired famed architects Hugh Lamb and Charles A. Rich who also designed his stately Pratt Institute campus. Pratt commissioned them to design the Astral as a model for worker housing. Lamb & Rich based the Astral design on innovative tenement housing built by American philanthropist George Peabody in London who was a personal friend of Pratt's.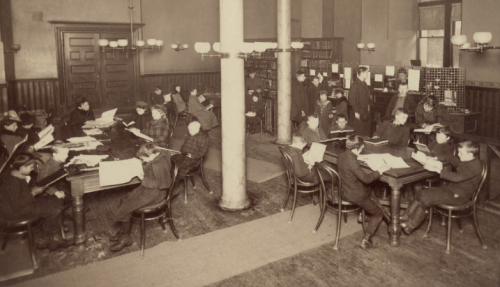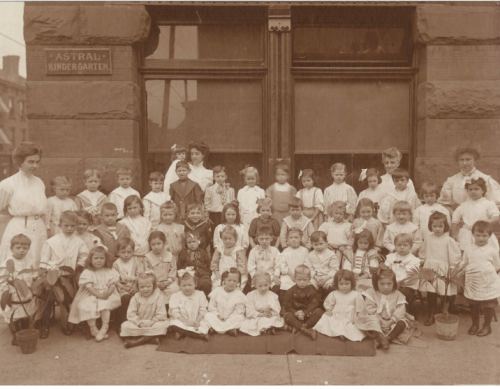 Category:

(Not)Forgotten Greenpoint, Culture, Historical Greenpoint
Tags:

Alex Russell, Brooklyn, brooklyn history, Brooklyn Label, Charles Pratt, Franklin Street Greenpoint, Greenpoint, greenpoint brooklyn, greenpoint history, Mary Ovington White, Pratt Institute, The Astral, the astral apartments
4 Comments