For more events, check out the calendar. Looking for something? Check the directory.
WEDNESDAY 8/8
♥ Top Gun @ Summercreen (McCarren Park – N 12th & Bedford Ave) 6-10pm, music, food, drinks, movie starts at dusk
THURSDAY 8/9
• Wall-E & The Rock Doves (for kids) @ East River State Park (No. 8th St & Kent Ave) 6:30pm, FREE
♫ Joan Jett @ Seaside Concerts – Coney Island (West 21st St and Surf Ave) 7:30pm, FREE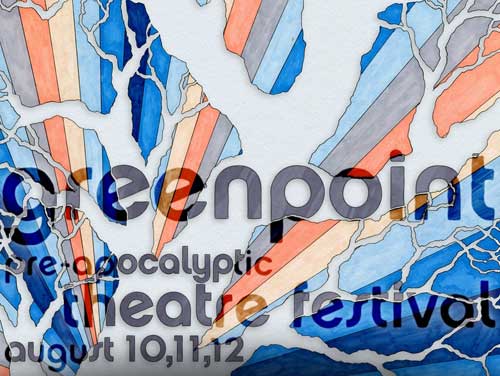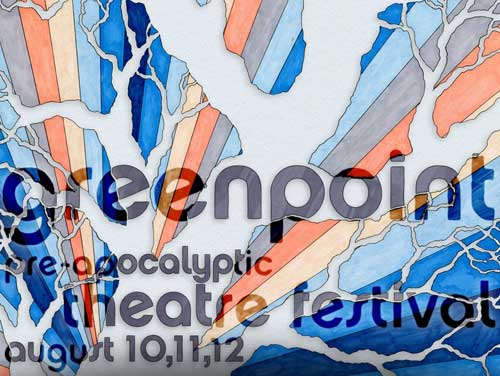 * All Weekend – Greenpoint Pre-Apocalyptic Theatre Festival *
Various Locations, $10/day, supports Greenpoint Church Soup Kitchen, Full Schedule

FRIDAY 8/10
♫ An Evening with Cake @ Williamsburg Park (50 Kent Avenue) 6pm, Buy Tix
• GymD8ter Speed Dating @ [email protected] (31 Nassau Ave) 7pm, $35, spend the evening working out and getting to know someone new before we head next door for drinks and a late happy hour, h'orderves & drinks all night
♦ Amanda LaMarco Artist Opening @ The One Well (165 Greenpoint Ave) 7-10pm, live music by Baba Yaga (unplugged), local fine art, and delicious wine & cheese, RSVP
♦ Kickoff Party for the Fall Fundraiser @ Vaudeville Park (26 Bushwick Ave) 7:30pm, FREE, super fancy cocktails, live DJ sets by Baby Copperhead, Blake 0, and Joey Johnson
♫ Cruel Summer 80s Dance Party @ Bell House (149 7th St., Gowanus) 8am-2pm, $10, More info
♫ Darlings, Sundelles, Automotive Highschool @ Glasslands (289 Kent Ave) 8:30pm, $8
SATURDAY 8/11
* Open Canoe Paddle @ NBBC Boatyard (49 Ash St) 4:30-7:30pm, More info
♫ Chappo / The Terror Pigeon Dance Revolt @ Delinquency (1031 Grand St.) 8pm
SUNDAY 8/12
• Monthly Meeting for Friends of McGolrick Park @ (McGolrick Park Pavilion) 1pm, decide how we're going to spend our Exxon money and raise some more, RSVP
MONDAY 8/14
• Words by the Water: Melville House Night @ East River State Park (Kent Avenue at N. 9th St) 7-8pm, Free, outdoor reading series, More info
TUESDAY 8/15
* The Last Bohemia with Robert Anasi @ Word (126 Franklin St) 7pm, Anasi lived in Williamsburg from the early '90s to the late 2000s and witnessed first-hand the rapid changes in the neighborhood. Come talk local history with him as he presents his memoir.
♫ Publicist, Free Blood, TV Baby, DJ DirtyFinger @ Death By Audio (49 S 2nd St) 8pm, $7
• Dalaga What Not To Wear Viewing Party @ TBD (224 Franklin St) 10-11pm, watch the premiere of Dalaga on What Not To on their amazing big screen TVs and projection screen!
♫ Zebros @ Pete's Candy Store (709 Lorimer St) 11pm, RSVP
* Greenpointers' Pick
♫ Music
♥ Pheremones Likely
♦ Art Event
Category:
What's Happening?
Tags:

art openings, art shows, benefits, book events, Brooklyn, Bushwick, children's events, community event, Concerts, dance, dance party, events, free concerts, free events, fun, fundraisers, Greenpoint, happenings, kids events, meeting, movies, Music, music shows, park, plans, readings, recreation, screenings, summer events, summerscreen, things to do, weekend, Williamsburg
1 Comment