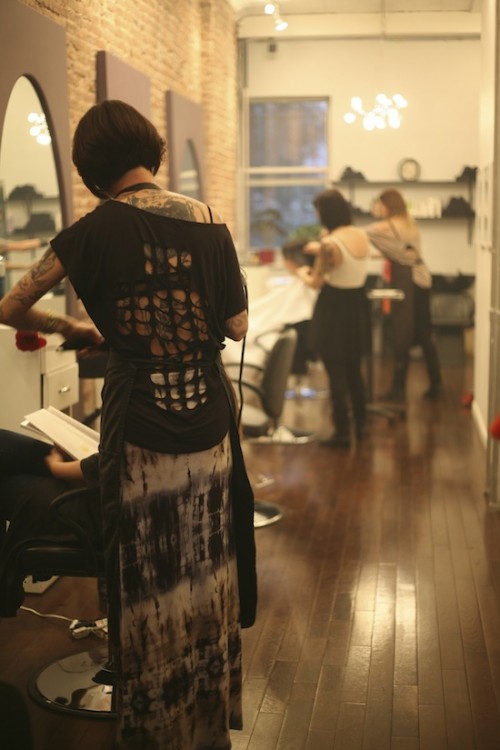 Art, beauty, expression. Exhibit: A Salon  (182 Driggs Ave) is the hub of creativity with the seamless blending of a hair salon and art gallery. Get your inner rock maven on with a hair cut starting at $65 for dolls and $40 for gents.
The space reflects these artistic and visions of the three stylists, with a space that feels open for an art viewing but gives clients the feel of a salon on the cusp of daring-but-chic hair 'dos perfect for a synthesis of music, art, and culture.
Art lined walls, on-point hair cuts, an ear for rock, all with a super sweet staff perfectly compliment Driggs Avenue in Greenpoint.
I chatted with the talented owners Megan, Ashlee, and Alice to pick their brains on hair styling, art, and Brooklyn.