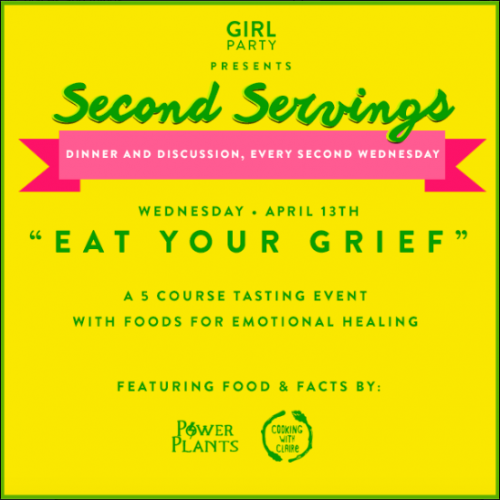 Haven't heard of Girl Party? You're missing out, Greenpoint.
The Greenpoint-based group throws parties, dinners and events in Brooklyn, like this alternative Valentine's Day dinner and the in-vogue yoga parties of our generation (in case you didn't know from trips to neighborhood spots like New Love City and Maha Rose, yoga isn't yoga these days unless it's accompanied by things like tarot card readings, sage smudging, crystals, reiki, aromatherapy, past-life regression or witchy spells).
Together with Cooking With Claire, a local chef pop-up by Claire Phelan, and Power Plants Herbals, an herbalist company founded by Ray Edwards, Girl Party is throwing a dinner and discussion called "Eat Your Grief" as part of its Second Servings series.