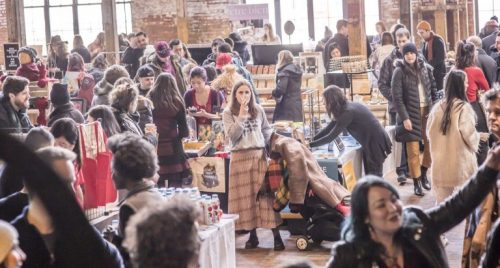 Our Flower Power-themed Greenpointers Spring Market is THIS SUNDAY (April 7th, 1-7PM) inside one of Brooklyn's historic spaces, the beautiful Greenpoint Loft (67 West St)! Shop from 60+ highly curated local crafters and artisans while enjoying live music, views of the NYC skyline, FREE fun activities like roof deck yoga, dreamcatcher workshops, butterfly making station, immersive fairy glen, photo booth decked out with a floral art installation, 3D avatar creation, poetry, & more! Celebrate the season with peace, love, and supporting local indie business.
WEDNESDAY 4/3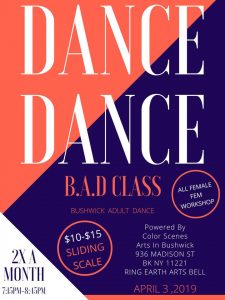 * Bushwick Adult Dancing @ Earth Arts (936 Madison St.), 7pm, $10-$20, This class is focused on a creative and supportive system for women, fem and female identifying communities from all walks of life and body types. The mission is to create physical, emotional, spiritual strength and healing through dance. Buy Tix
* Doctor's Orders Presented By The Shift Workshop @ The William Vale (111 N. 12th St.), 7pm, FREE, What happens when a biologist, physician, neuroscientist and sex researcher join together to answer questions you may have never felt comfortable asking your own doctor? More info
♫ Limited Resources 28 @ Muchmore's (2 Havemeyer), 9pm, $10 donation, More Info
♫ Homecoming Spring Affair with DJ Greg Poole @ Good Room (98 Meserole Ave.), 9pm, FREE, More Info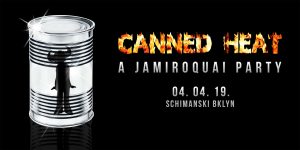 THURSDAY 4/4
* Transportation Committee Mtg — Community Board 1 @ Swinging 60s Senior Center (211 Ainslie St.), 6:30pm, FREE, More Info
♦ LIGHT YEAR 48: Digital Fairy Tales, Vengeance is Mine @ Pearl Street Triangle, 7pm, FREE, video art projected onto the Manhattan Bridge, More Info
♫ Canned Heat: A Jamiroquai Party @ Schimanski (54 N. 11th St.), 8pm, FREE w/ RSVP til 9pm, $10 after, RSVP
♫ The Buck Stops at Pete's @ Pete's Candy Store (709 Lorimer St.), 11pm, $5 suggested, More Info Continue reading →
Category:
What's Happening?
Tags:

61 Local, archestratus, black flamingo, brooklyn bazaar, Earth Arts, gamba forest, greenpoint loft, greenpointers spring market, House of Yes, Kingsland Wildflower, Muchmore's, national sawdust, Pearl Street Triangle, pete's candy store, Shimanski, smorgasburg, Spoonbill Studio, swinging 60s senior center, TBA brooklyn, Teddy's Bar and Grill, The Brooklyn Brewery, The Good Room, The Park Church Co-op, The William Vale, torst, Triskelion
0 Comments