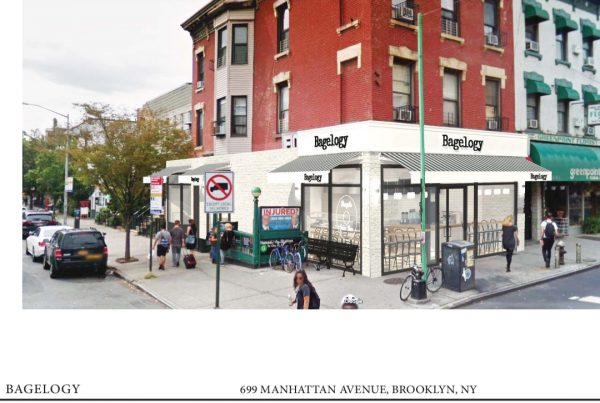 A 24-hour cafe featuring hand-rolled bagels and a full-scale juice bar named Bagelogy is scheduled to open early next year at 699 Manhattan Ave.
The new cafe will be housed in three former commercial stores, including the former Greenpoint Finest Deli in the front, and will be outfitted with porcelain tiles, custom-designed tables, and floor-to-ceiling windows.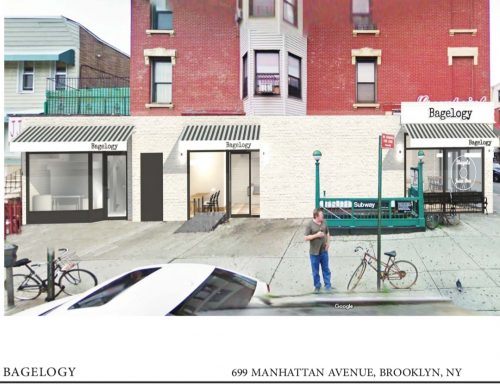 Owner Sam Kaplan, who was born and raised on Norman Avenue, is in the process of adding bathrooms and seating capacity for 30 customers in the space with the help of an architectural team.
Kaplan emphasizes fresh ingredients when describing the future menu options. "We are gonna go above Boar's Head, we're not doing processed meats," he said. Customers can expect hand-carved roast beef, hand-sliced lox and eight to 10 choices of tofu cream cheese along with traditional cream cheese options made in-house. Continue reading →