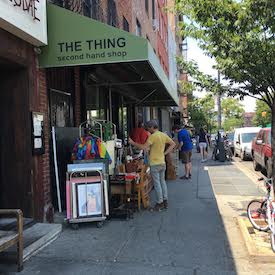 Even if you don't like secondhand shops, if you've lived in Greenpoint long enough, you probably know about The Thing. The Thing is Greenpoint's premier purveyor of castoff clothing, dated dishware and random tchotchkes. Oh yeah, and a million records, give or take.
The records are housed primarily in the store's dank basement, where they live crammed into shelves and milk crates in no certain order. Universally priced at $2 a pop, dedicated diggers may find a gem or two worth much more than that.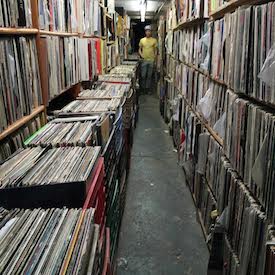 I don't collect records, but I do collect craft projects, so I headed to the Thing this weekend in search of one. Seeing all those records collecting dust inspired me to try my hand at the DIY record bowls I'd seen on Pinterest for ages now.
After the jump, read how to make your own bowl in five easy steps. Continue reading →