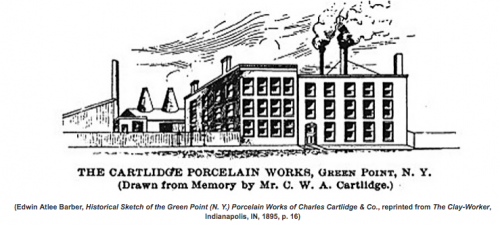 Long before Greenpoint had the shipbuilding, oil refining or sugar refining industries, ceramicists had established Greenpoint as America's first ceramic capital and it is more than a little ironic that recently a number of New York's best ceramic artists have decided to call the area home. These artists are reviving an art form with over a hundred and fifty years of local history.
There are in fact so many first-rate potters working locally that just to mention them all would require too much space. Visit galleries like Greenpoint Hill (Freeman St.) or Wilcoxson Brooklyn Ceramics (67 West St.) to acquaint yourself with just some of the many talented locals turning out a stunning variety of ceramic art pieces.
The great poet Walt Whitman was also a journalist and in August of 1857 he visited The American Porcelain Works on Freeman and West Street to profile Greenpoint porcelain production. The pottery there stood atop a hill that was later leveled, appropriately called Pottery Hill, on account of the number of local potters there.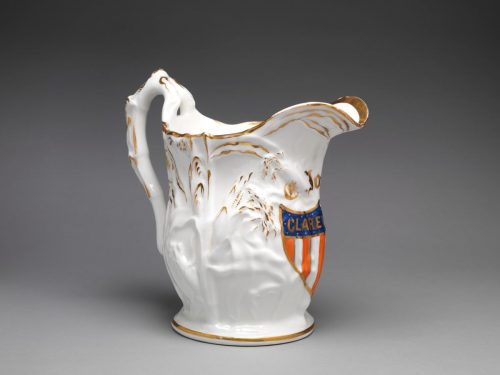 Englishman Charles Cartlidge, who established the American Porcelain works there way back in 1848, came to Greenpoint from a family of potters in Staffordshire, the center of English pottery. The Englishman's Greenpoint company manufactured tea sets, pitchers, busts, and other porcelain pieces, but the firm really excelled at porcelain busts of famous figures, sculpting busts of John Marshall, Chief Justice of the Supreme Court, John Joseph Hughes, Roman Catholic Archbishop of New York, Senator Daniel Webster, and President Zachary Taylor. Cartlidge's Greenpoint Pottery exhibited wares that won a "first premium" award at the Crystal Palace Exhibition in 1853 in New York. The firm, however, could not pay the bills and became bankrupt.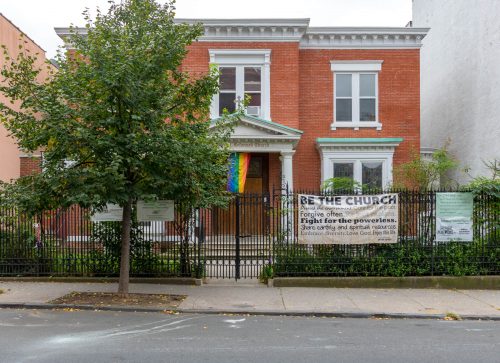 To survive local potters would need to find commercial uses for porcelain. The man who first set up an economically viable local pottery was Thomas Smith, whose stately home on Milton Street is now occupied by the Greenpoint Reformed Church. Smith, a successful builder, never trained as an artist or a potter, so his success as a ceramicist is all the more remarkable. Continue reading →
Category:

(Not)Forgotten Greenpoint, Art/Music
Tags:

Allison Owen, american art history, art history, brooklyn history, Charles Cartlidge, claire typaldos, edward lycett, Empire China Works, Greenpoint, greenpoint history, Greenpoint Porcelain, Greenpoint Reformed Church, Megumi Yoshido, Michiko Shimada, north brooklyn, porcelain, Pottery Hill, Romy Northover, The Faience Manufacturing Company, Thomas Smith, Wilcoxson Brooklyn Ceramics, Williamsburg
0 Comments