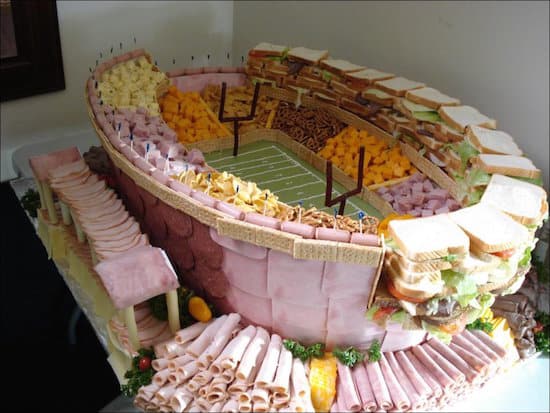 So it turns out that there is some kind of massive sports game going on this weekend. Yep, according to the internet, Sunday's Super Bowl will see the New England Patriots take on the Seattle Seahawks in an epic battle to become the, um, winners.
Katy Perry will be chipping in with some half time entertainment, in a performance that show director Hamish Hamilton describes as 'a triumph of bringing lots of people, technology, ideas, creative, scientific and logical minds together'. With any luck this amazing melting pot will result in a solution for world peace…but failing that let's hope Perry's outfit at least trends on twitter for a few minutes.
Here's our round up of where to go in Greenpoint to watch the game…as well as some places you can definitely avoid it…
WHERE TO WATCH THE GAME:
Warsaw (261 Driggs Avenue at Eckford))
The Polish National Home is throwing an Epic Super Bowl Party, with three giant cinema screens, and stadium sound from their 'gagillion watt' rock concert PA.
They'll be serving up a banquet of pierogies, vodka shots, beer towers, wings, spicy kielbasa, paprika relish hoagies,  smothered nachos and savory chili. Tables should be booked in advance here.
Riverstyx (21 Greenpoint Avenue)
The folks at Riverstyx are pulling out all the stops for the occasion and bringing in smoke machines, lasers and LED lights, as well as two big screen TV screens. Cocktails will be served in trophies, alongside buckets of beer. Meanwhile their 'Game Day' menu ($6-$12) will include Nachos, Sliders, Jalapeno Poppers, Chicken Fingers, Buffalo Wings, Pizza Shooters, as well as regional specialties representative of the competing teams' hometowns. Continue reading →