This article made possible by a donation to our Writer's Fund by Anonymous.
Internet trends come and go and if you're not paying attention, you'll miss out on some interesting social science that happens right before your eyes. If we had this amazing communication tool one hundred years ago, those 20 year art movements like Cubism, Futurism and Constructivism would have happened much faster. Every few weeks, I will try to break down the micro-trends and world wide fads that sometimes make surfing the net more fun than interacting with actual people.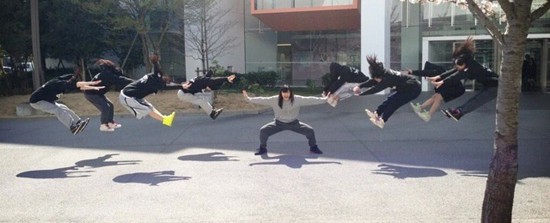 Photo-taking trends come and go on the Internet. There was Horsemanning, Owling and eventually, the longer lived Planking, but that was last year. This year comes a whole new breed of micro-trends, often coming from the original land of absurdity, Japan,  such as Dragonballing: schoolgirls have been staging fake energy sphere attacks (known as the "Kamehameha") made popular in the manga and anime series, Dragon Ball.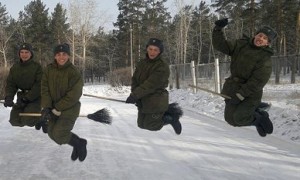 And also a photo trend that features teens appearing to play Quidditch, a fictional sport from J.K. Rowling's Harry Potter universe played on broomsticks.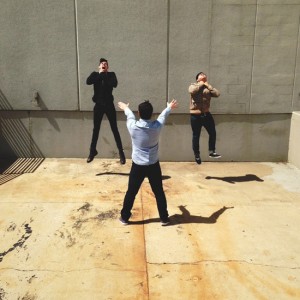 And finally, originating from this side of the Pacific: Vadering, where users appear to show an individual using Darth Vader's signature Force Choke to raise another person off the ground.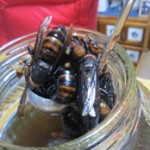 But speaking of Japan, some other choice nuggets to be found this week includes making wasp shouchuu, an alcohol like Vodka  with fermented giant wasps.  The whole process takes three years and it's maker says that its properties create "beautiful skin, recovery from fatigue, and the prevention of 'lifestyle disease'". Uh huh.  And have we mentioned Japan's love for Ray Charles in animatronic form? Continue reading →
Category:
Culture
Tags:

anti-semetic Elmo, bugs, Cicadas, Clydesdale, Cookie Monster, Dragonballing, egg master, Elmo, fads, Force Choke, Google Street View Hyperlapse, groper, homeless, Horsemanning, indiegogo, internet, Japan, liquids, math, ooze, Owling, photography, Planking, precious, Quidditch, Rollie, Rollie EggMaster, schoolgirls, stringy, Super Mario, Vadering, vodka, wasps, White Castle
0 Comments