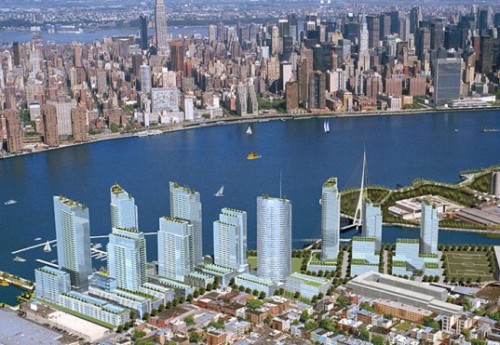 New York City is a place where change is inevitable, and where change comes, real estate development follows. It would not be the place it is without it.  However the political climate during the Bloomberg era hasput this into hyper drive.
I ran into my old friend Kim Masson, who is part of Save Greenpoint, a group that is spearheading the opposition to Greenpoint Landing. Their issues with the development are not just the obvious ones most people are aware of.  This is not just about being opposed to  new massive buildings that will drive up rents and change the face of the neighborhood.  The implications here are far more drastic.
Greenpoint is a neighborhood that has already dealt with one of the largest oil spills in the history of oil spills, and countless environmental mini disasters. I want people to be more aware of this situation so I decided to interview Kim so she can break this all down.
After you read this please sign the petition!   Continue reading →