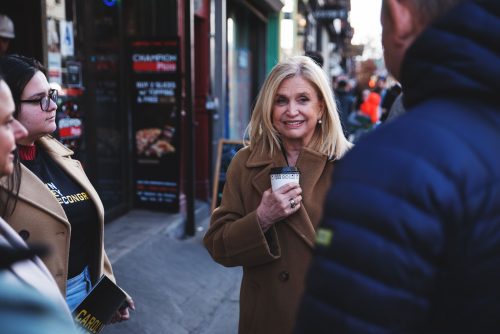 Congresswoman Carolyn Maloney stands by her record. She's been in office for more than two decades and is staking her 2020 congressional reelection campaign on bills passed, rivals defeated and agencies regulated.
Maloney says that she is proud to represent New York's 12th Congressional District, but three candidates are vying to replace her by criticizing the very record on which she runs. Her opponents—Lauren Ashcraft, Peter Harrison and Suraj Patel—have questioned Maloney's lack of progressive bonafides, including her decision to take corporate money to fund her campaign.
With little less than a week before the June 23rd Democratic primary, Greenpointers spoke with Maloney about campaign finance regulation, her involvement in recent protests against police brutality in the city and the issues she thinks most affect North Brooklyners.
This interview was edited and condensed for clarity. 
---
To voters who don't know you, can you introduce yourself?
I'm the mother of two wonderful daughters, and I'm a widow. I've been representing this district since 1992. I first ran and defeated a Republican, Bill Green. I helped change the whole east side of Manhattan from Republican to Democrat. 
Why are you running for reelection?
I believe that public service is the best job that anyone can have. If it is done honestly and done well, it can improve people's lives. It's my record that I'm running on. Recently, I was just endorsed by The New York Times and The New York Daily News. And I was rated number one in congressional leadership by GovTrack. 
Also, I have recently been elected by my peers to be chair of the Oversight Committee. With this position, I will have even a more powerful, stronger voice.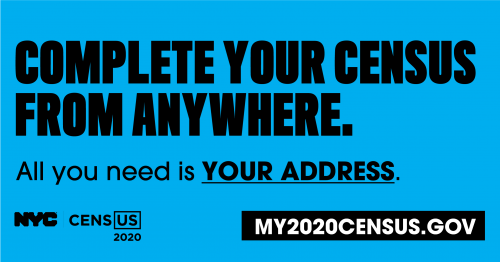 Your three opponents have emphasized that they don't take any corporate PAC money. Why do you take money from corporations?
I am the only one of the people running that has actually done anything to take corporate money out of campaigns. I am a sponsor of HR1. That bill, among other things, calls for public funding of campaigns. I am devoted to making that happen. 
When I was on the City Council, I authored and passed the best and toughest campaign finance law in the nation. Since then, the City Council has made that law even tougher.
I am the only candidate that Wall Street and big banks financed a candidate against in 2010, and she ran on the program that I was too tough on big banks and Wall Street. This was after I passed a landmark bill that President Obama signed into law called the Credit Card Holder's Bill of Rights. I won that race and I hope that my record in Congress continues to merit that support. 
The 12th Congressional District cuts across Brooklyn, Queens and Manhattan. What do you think is the most pressing issue here in North Brooklyn? What do you think is most important in Greenpoint? Continue reading →