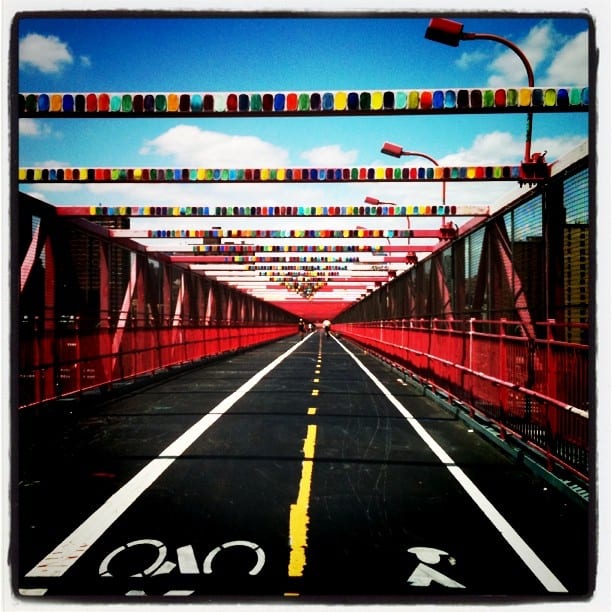 Heading over the Williamsburg Bridge, have you noticed the colorful oval tiles, an art installation that covers the rafters on your way down towards Manhattan? It is one of my favorite pieces of public art, not only because of how happy it makes me as I whiz down, but because of the intrigue the work inspires and how bold the artist is, not only in his color choice, but it makes you wonder, "how the hell did he do that?"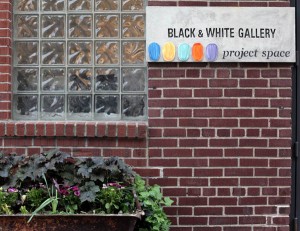 When I walked by Black and White Gallery on Driggs this past week, I spotted those eye catching ovals. Was he so audacious as to tape them to the outside of a gallery?
Of course I barged in and met Peter Brock, who was installing his first solo exhibition in the space.
The Most Exciting Part About An Old Brick opens tonight, Friday April 20th from 6-9pm, and he is giving out presents!
Category:

Art/Music, Culture, Events
Tags:

art, art review, black and white gallery, Brooklyn, gallery, jen g, opening, opening reception, painting, peter brock, review, sculpture, solo exhibition, Williamsburg
0 Comments