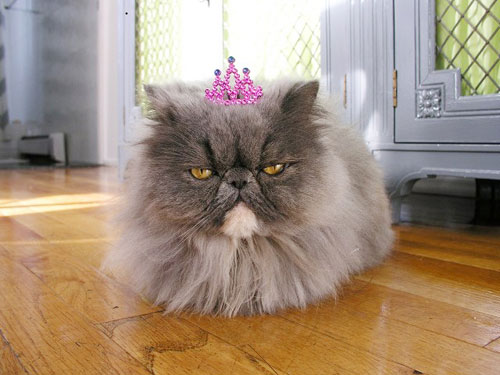 Not sure if you've noticed but cats are everywhere! Big cats, little cats – they are the new spirit animal of this here Brooklyn life. It's because they are the coolest – even cooler than hipsters. It's nothing new; Ancient Egyptians sweat the shit out of cats, too.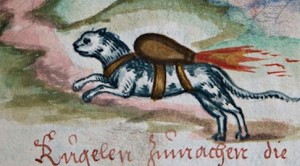 Maybe we idolize them because we know if they had a choice they wouldn't participate in our fur ball schemes. Did you see this? 500 Years ago cats were depicted wearing futuristic jetpacks in old drawings. I know my cat would NOT like a jetpack, or a tiara.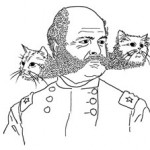 What about beards?
Tomorrow night (3/12) as part of Scott Chasse's OMG Webcats art show opening at Dandelion Wine, cats are taking the shape of siamese beardos.
Another glorious cat events around town worthy of your attention (even though your cat would definitely be like, "no thanks loser – I'd rather stay home and puke on your computer cables ") – is Brooklyn Craft Company's "Cat Lady Craft Night" on 4/5.
We chatted with Brett Bara of Bk Craft Co. about why cats are just too cool for school and everything else. Continue reading →
Category:
Events
Tags:

art, brett bara, brooklyn craft company, cat lady, cats, crafting, crafts, fun, Greenpoint, Greenpoint Events, omg web cats, scott chasse
0 Comments