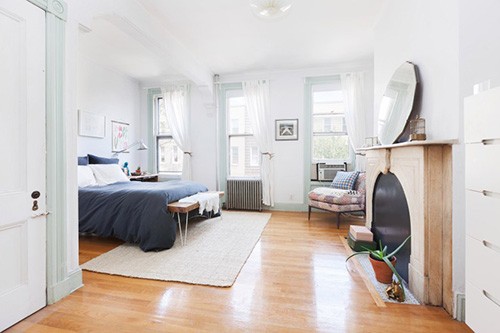 Is Greenpoint better off than it was 10 years ago? Are hipsters more like termites or ants? Depends on who you ask. Curbed ran a thoughtful rebuttal to Wired's "before and after" photo essay bemoaning the effects of gentrification, which, if we're being fair, is sometimes a careful architect and not so much a destructive force of nature.
Uh oh, G Train trouble! A derailment last night near Hoyt-Schermerhorn is what's causing your limited service woes today.
If you didn't already know, Beloved is no longer. For what it's worth, it was the one place in town where you could get negronis on the house on the occasion of the bartender's dog's birthday. The dog's name was Negroni.
Category:
News
Tags:

adelina's, beloved, Cachaco, Cup & Compass, East River Skate Shop, Esme, G Train, Gentrification, greenpoint waterfront, Jungle Cafe, maha rose, Okcupid
0 Comments