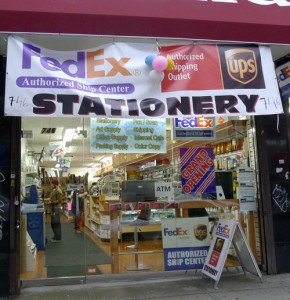 It seems like everyday another business is closing in Greenpoint – especially on Manhattan Ave. But great new businesses are also opening, like P&P Shipping & Stationers (746 Manhattan).
In the stationery department we've lost Jam Stationery and Greenpoint's favorite film developing spot – Enla Photo.
Have no fear – you DO NOT need to go to Staples at its cringe worthy, pedestrian unfriendly location anymore.
Filling the void, P& P Shipping & Stationers has opened a big and bright new location that answers your shipping, stationery, office supplies and yes – BELIEVE IT – film developing needs.  Continue reading →