I want to thank everyone who has contributed to our Greenpointers Neon Sign Documentary on Kickstarter. We are at $1972 and our goal is $3000. We have less than one week to raise a little over $1000!
Below are updates to our project. We have begun filming, which has been a blast and once completed there will be a lot of editing to do, which is time consuming and costly. If we reach our funding goal, our plan is to hire a professional film editor to work on the film. After working so hard to film this perfectly we want to make sure the final product is edited just as beautifully.
A friendly little nudge for all you procrastinators: please help fund our documentary – it's going to be so great – plus the rewards for donating rule!
DEADLINE: THIS SUNDAY NOVEMBER 10th!!!
Remember, if we don't reach the funding goal – we get zero dollars. That would be so sad.
Updates: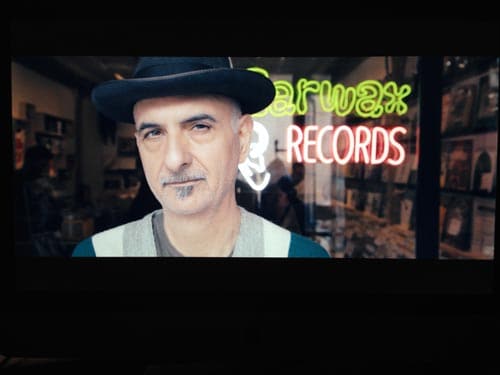 This past week we filmed Fabio, the owner of Ear Wax Records, who recently moved locations from the mini-mall on Bedford Ave to a new shop on No. 9th St in Williamsburg. He hired Robbie Ingui of Artistic Neon to make a neon sign for his shop. The purpose of this interview was to get a perspective from a local businesses owner who chose to get a neon sign for his business and to get it done locally. Fabio was great on camera and had a lot of feedback for us. Plus his neon sign rules!  Continue reading →