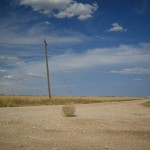 It's that time of year when it seems like every band in Brooklyn has decamped for the South by Southwest festival in Texas.
Without large audiences and crowded band lineups around town these days, it's a chance for introspective music to have its moment.
It's a good time to hear bands live that unravel themselves slowly, and open your mind to a broad landscape.
Even our punk pick this week is more suited to chill California than the inside of a dark New York bar.  Continue reading →
Category:

Art/Music, Culture
Tags:

Bushwick, Chris Forsyth and the Solar Motel Band, Couple Hundo, legion bar, metal, moms with tattoos, ps 34, PTA, punk, Sannhet, SXSW, Trans-Pecos
0 Comments