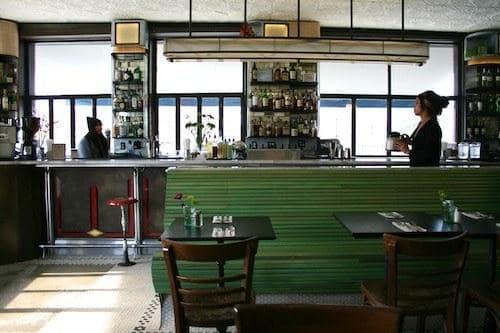 The subject of Greenpoint's most anticipated cafe restoration, Park Luncheonette (332, Driggs Ave), finally opened its doors in October and is now launching a full daily menu. It's the newest venture from the team behind No Name and Matchless bar and was a long time in the making.
The original Park Luncheonette was established 1931 and, after serving the neighborhood in varying forms for almost 80 years, as well as snagging a cameo role in Martin Scorsese's 'The Departed', finally closed it doors in 2009.
Ted Nugent, one of new the owners, explains that he'd had his eye on the vacant space for a while so, when the original owners decided to step to one side, he leapt at the opportunity to get involved.
"But they were careful to check us out very thoroughly first", he says. "They came round and inspected all my other bars and restaurants to make sure that we would be the right fit for the place." Continue reading →
Category:

Eat & Drink, Reviews
Tags:

bar, cafe, Cocktails, Greenpoint, local ingredients, Modern American, Park Luncheonette, pizza, restaurant, Ted Nugent
2 Comments