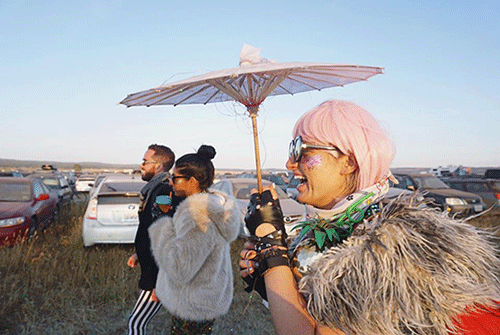 A little bit of glitter can go a long way. It's a fabulous way to give your day a little something lustrous, whether it's on an outfit, an accessory, or even in makeup or lotion. And of course our dance party favorite: body glitter. However, it's less fabulous, when all those magical sparkles–traditionally made of tiny bits of plastic–wash out into the ocean and float around for eternity. (Sound familiar? Your face wash did the same thing with its now banned microbeads).
Thankfully, Greenpoint Glitter is helping take the eco-guilt out of glitter with their certified compostable body glitter, specially produced from biodegradable film.
We sat down with Greenpoint Glitter founder Prue Watty to get the nitty gritty on her company, the glitter business, and what makes biodegradable glitter so special.