There are more events in our weekly calendar. Submit Greenpoint events, too!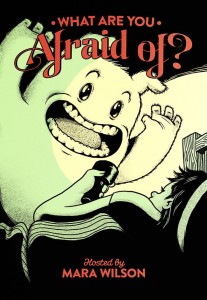 WEDNESDAY 3/23
☺ What Are You Afraid Of? @ Over the Eight (594 Union Ave) 8pm, $8, Comic tales of fears featuring Jasmine Pierce, Anita Flores, Anna Rose Roisman, and Julio Torres, Buy tix
# Sumo Stew @ Brooklyn Brewery (79 North 11th St) 8pm, $5, Watch a sumo match streaming live from Japan while you enjoy bento boxes by outstanding local chefs, More info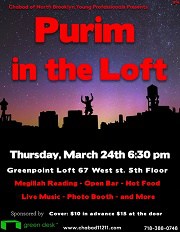 THURSDAY 3/24
* Purim Bash @ Greenpoint Loft (67 West St) 6:30pm, $10, With a megillah reading, magic show, face painting, crafts, buffet dinner, and more, More info
* You & Yours Grand Opening @ You & Yours Vintage (77 Franklin St) 6pm, FREE, Get drinks, desserts, and amazing vintage finds, More info
♦ "Passing Through" and Motley Cru Wine Release @ Brooklyn Oenology (209 Wythe Ave) 7pm, FREE, Opening reception for a solo exhibition by Fanny Allié, plus a celebration of the release of 2012 Motley Cru, More info
Category:
What's Happening?
Tags:

aviv, Brooklyn Brewery, Brooklyn Oenology, flux factory, greenpoint loft, knitting factory, Lucky Luna, McGolrick Park, Narayana Integrative Center, nitehawk cinema, over the eight, pete's candy store, Standard Toykraft, union pool, Verboten, Videology, you & yours vintage
0 Comments