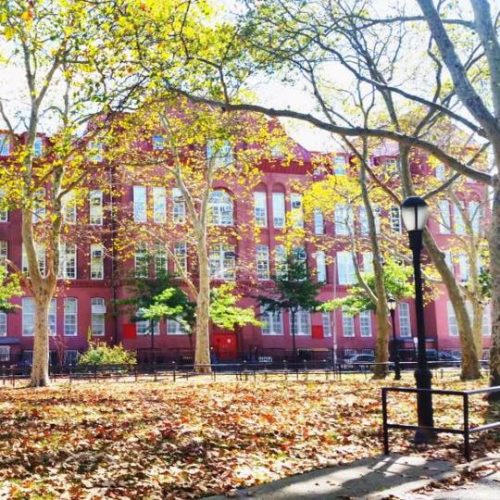 The NYC Dept. of Education released data on Wednesday on deteriorating lead-based paint in public schools and the results are not great for North Brooklyn. Over 900 NYC elementary classrooms, including 114 Brooklyn schools, tested positive for lead paint, with many tainted classrooms in Greenpoint, Williamsburg, and Bushwick, Chalkbeat first reported. 5,408 classrooms were tested as part of the inspection and it's the first time DOE has released lead paint statistics.
The city's classroom data (.XLS) release follows a June WNYC/Gothamist investigation of four schools that revealed "substantial levels of lead contamination from deteriorating paint inside four public elementary schools operated by the New York City Department of Education."
A new online tool to report deteriorating paint in NYC schools was launched and on Friday, Mayor de Blasio vowed to have all lead-tainted classrooms remediated in time for the upcoming school year during his call-in on WNYC's The Brian Lehrer Show.
Two local schools, P.S. 17 (208 N. 5th St.) and P.S. 31 (75 Meserole Ave.) did not have deteriorating lead-based paint in the tested classrooms according to the city's data. Continue reading →
Category:
News
Tags:

Brooklyn, DOE, Greenpoint, greenpoint brooklyn, greenpointers, lead, lead paint in schoiols, NYC DOE, NYC schools, Williamsburg, williamsburg brooklyn
1 Comment