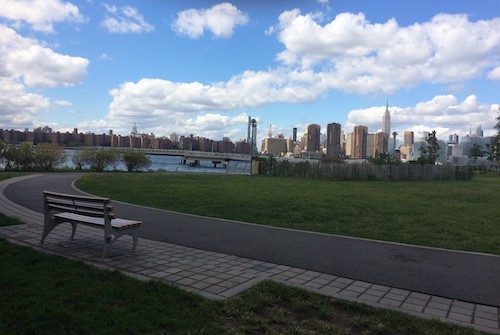 Even though Labor Day began as a New York City tradition, lots of us like to get out of town over the holiday. If you were off soaking up the last days of summer outside of the lush tropical paradise that is North Brooklyn, catch up on local news here!
Those who stuck around Greenpoint this holiday weekend had the opportunity to sample some unusual eats during the first annual Brooklyn Bugs Festival, "NYC's first festival dedicated to edible insects."
Meanwhile, at Mingstar Liquor (598 Grand Street) they were in a decidedly less festive mood on Monday night when a man in a Chicago Bulls cap held up the store, and walked off with $1,500.
School doesn't start until after Labor Day, but parents in Greenpoint were gearing up even before the weekend began. Last Thursday night, moms, dads and caregivers went full rock-concert and came out with folding chairs and tents, ready to stake out a spot in line to register their children for the Early Childhood program at the Greenpoint YMCA (99 Meserole Avenue).