In honor of Valentine's Day, we're celebrating the love that wafts through the air in Greenpoint with profiles of some of our favorite entrepreneurial power couples. You might already shop in their stores, eat their food, take their classes, follow them online, or recognize them as fellow regulars at your local haunts, but now it's getting personal! We asked our power couples to tell us about what they love about living and working in Greenpoint with each other, and the results were very sweet indeed.
To kick off this series, we bring you Kimmee Arndt and Evan Hoffman of Greenpoint Trading Co., our neighborhood spice purveyors.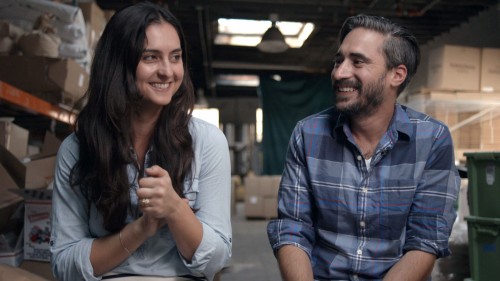 GP: How did you two meet?
Kimmee: We met through my college roommate, who was Evan's childhood friend from growing up on Long Island. Our first date was at a bowling alley. Continue reading →