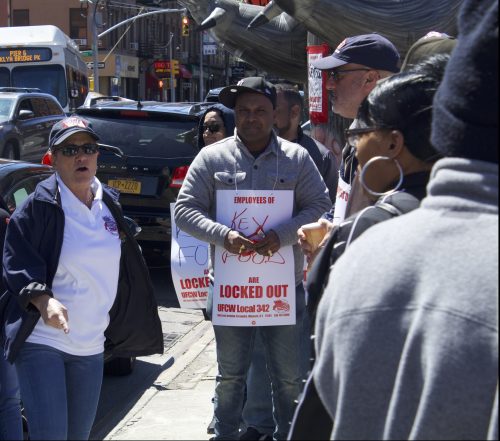 After a lockout, public protest, and federally-mediated cooling off period, meat department workers at seven Key Food locations across Brooklyn, Queens, and Long Island have a new contract.
"We got what we was fighting for," declared Bonnie Mingo, a meat wrapper at the Greenpoint Key Food on McGuinness Blvd.
The 38 members of the United Food and Commercial Workers' Local 342 "overwhelmingly" ratified a new contract three weeks ago, said Kelly Eagan, director of Local 342, in an email.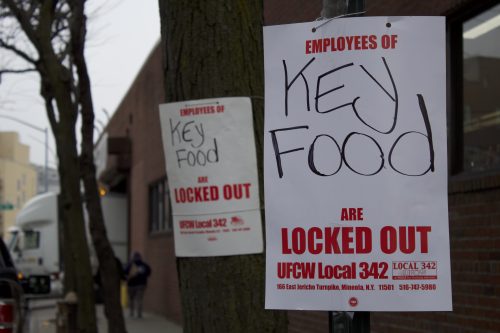 This concludes a more than two-month-long fight in which Pick Quick Foods, Inc., the owner of seven Key Food supermarkets, barred meat department workers from work because of an ongoing contract dispute. Continue reading →