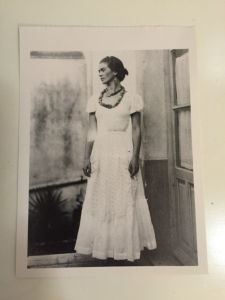 Two weeks ago, Nandi Rose Plunkett of spectral pop Half Waif and Johanna Cranitch of synth-pop White Prism returned to Plunkett's apartment in Crown Heights with iced teas in hand to find an image of Frida Kahlo taped to the door. On the back was a message from a neighbor, Emily Chapman, whom Plunkett had never met. Chapman had been working from home and heard a song Plunkett and Cranitch were performing. She wanted to know how she could buy it.
Cranitch and Plunkett had only just met in person for the first time earlier that day. The song they had been playing and singing was freshly written in preparation for their collaboration for The Hum, where the song would likely be publicly shared for the first and only time. This is the magic of the popular series – seasoned musicians coming together to work on new material to create a truly special experience.
See The Hum, Hypnocraft's carefully curated first-time collaborations between musicians across different genres, at Manhattan Inn (632 Manhattan Ave) beginning at 9:00 pm every Monday night in October.