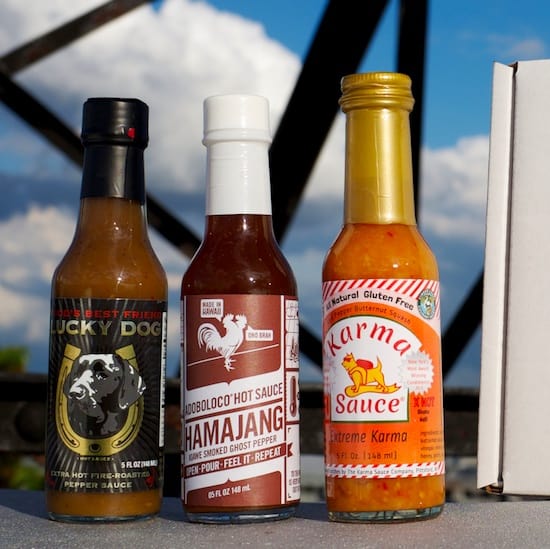 What's your go-to condiment? Mustard? Ketchup? Mayo? Even those of us with the blandest of palates have to admit that these tame old options can get boring after a while. In an attempt to spice up mealtimes, a growing number of people have started obsessively reaching for hot sauce but, as flame-haired heat master Noah Chaimberg will tell you, a really good hot sauce is much more than just a condiment, it's actually a 'food that goes on food.'
Noah is the founder of Greenpoint-born company HEATONIST. He sources naturally-made hot sauces from suppliers around the world and has them all available for purchase.
Heatonist was founded in September 2013, and Noah started out by hosting tastings at local events such as Brooklyn Night Bazaar and Greenpointers markets. Then, last February, the online store was launched, and rapidly gained a cult following.
Following the success of the mail order service, the dream has now grown even bigger and Noah and his team are in the process of creating the Heatonist Hot Sauce Tasting Room, which they hope will become a kind of global HQ and clubhouse for hot sauce-lovers everywhere.
Noah is currently in the final week of a Kickstarter to raise funds for the new shop front. We caught up with him at the work-in-progress store located on Wythe Avenue to hear more about the venture and discover some little known secrets about the hot stuff. Continue reading →