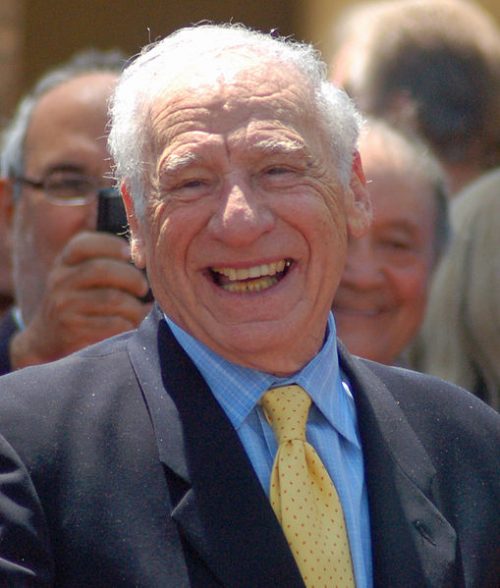 North Brooklyn has produced more than its fair share of great comedians. Jack Gilford, the man who many claim invented standup and the outrageously funny Buddy Hackett come immediately to mind, but none can hold a candle to the writer, actor, director and stand up comic genius Mel Brooks.
Mel Brooks is still going strong at age 92. He was born into poverty in Williamsburg, living with his three brothers in a $16-a-month tenement at 365  S. 3 St. Amazingly, the same apartment reportedly goes for over $4,000 today.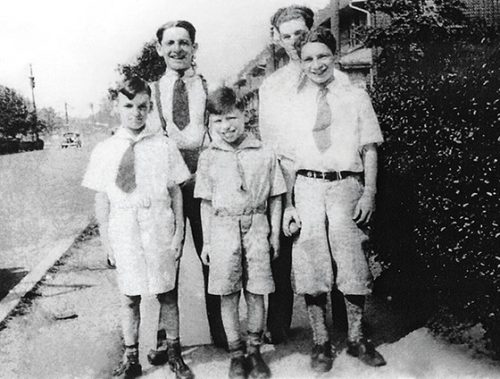 Brooks's father Max Kaminsky died when Mel was just three years old, so Brooks' mother had to work hard just to support her family. Brooks said of his father's early death, "There's an outrage there. I may be angry at God, or at the world, for that. And I'm sure a lot of my comedy is based on anger and hostility. Growing up in Williamsburg, I learned to clothe it in comedy to spare myself problems—like a punch in the face."
Brooks was a small, sickly boy who often was bullied and teased by his classmates because of his size, but he credits a visit to Broadway at age nine with sparking a desire in him to go into entertainment. He graduated from Eastern District High School and as a young man served in the army at the end of World War II. Brooks recalled growing up in Williamsburg with fond memories in a 2013 NY Magazine article:
I grew up at 365 South 3rd Street in Williamsburg. I remember doing my homework—it was to write down as many signers of the Declaration of Independence as you knew. I knew three. My brother Irving came home, and I said, "Irving, I only have three. I'm going to fail this test." He said, "Where do you play ball?" "I play ball on Franklin Avenue." He says, "There's one." He said, "Where do you play roller hockey?" "On Hooper." "There's another." "Where's the library?" "Hewes." "Well, there's another one." I said, "Wait a minute, I'm beginning to get it." I aced that test.

I had the best childhood. I loved life. I thought life was the most wonderful thing ever created. For three cents, you could get a small egg cream—they were called egg creams for some reason, there was never an egg in it. For a nickel, you could get a regular—a Coke glass, a jumbo glass. They put in a spoon of chocolate—Fox's U-Bet from a jar. Then they would put in a little bit of milk, still from a bottle of milk—it was glass and cold from the icebox. Then they'd hit it from the fountain with a thin, powerful, high stream of seltzer. Shhhhhhhh! It would explode the chocolate syrup in the milk. It was not nonfat milk—it was milk, real milk. And then the soft flow of seltzer to bring it to the top, and a deep, long spoon stirred mightily until there was a beautiful foam top of milk and chocolate bubbles. It was the nectar of the gods. I compare it now to my Château Mouton Rothschild '82.