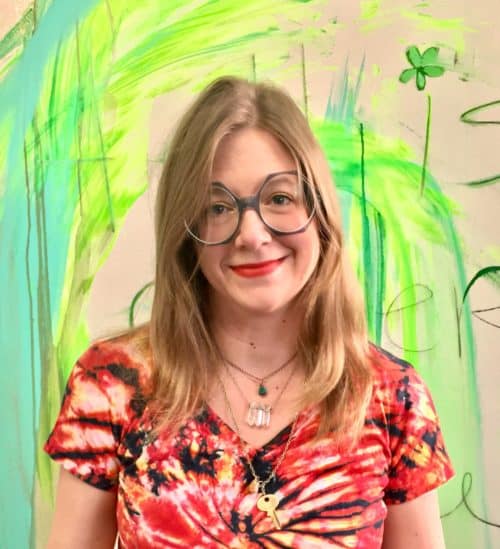 Heather Garland has been making art in Greenpoint since 2005, and as an artist she's evolved alongside the neighborhood's own transformation. Garland, a graduate of Pratt Institute, is a skilled and talented painter who blends her classic art background with the world of found objects.
Garland is fascinated by the functionality of objects and how their value changes when you consider their worth solely as art pieces. She mentioned an example: the bowl you place your cereal in literally feeds you, while an artistic bowl you might hang on a wall will feed your soul. Initially she started exploring painting on plates as a way to give herself a break from doing larger scale paintings.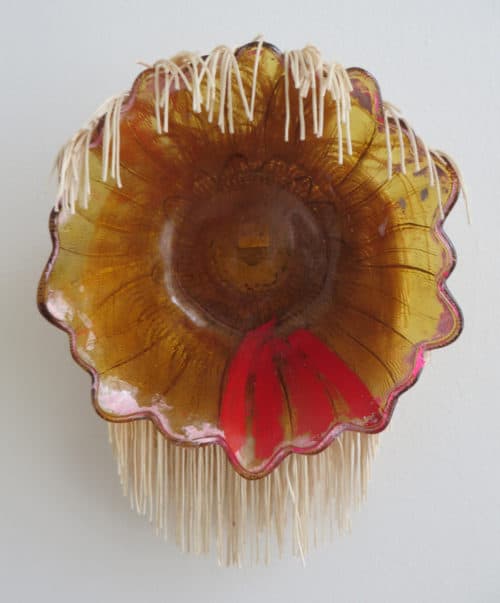 Garland's first plates were done quite fast, as a way to get a quick hit of satisfaction as she pursued pleasure through making artwork. Now her plates tend to be more intricate. Following this pursuit of pleasure coupled with her intellect, Garland assigns these plates a deeper value than their inherent functional one.
The titles of her works add a layer of meaning to the plates—like Abortion, a flower-like, fringe-infused plate artwork that is a part of the Nasty Woman exhibition at Knockdown Center (52-19 Flushing Ave.), curated by Garland's friend, Roxanne Jackson.