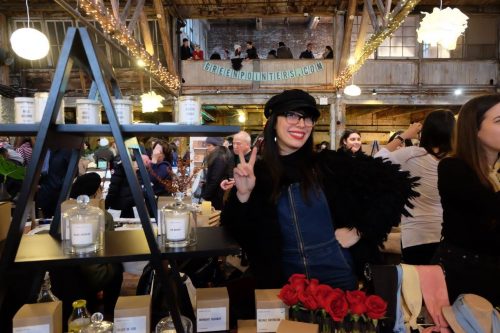 Hi Greenpointers! Spring's energizing renewal is upon us and we can't wait to celebrate its beauty on this Sunday, April 9 from 1-7pm, in the historic Greenpoint Loft (67 West St)!
So, what awesome products can you expect? Get the scoop now on our innovative vendors now. With beauty products, couture dresses, beautiful ceramics, and sparkly jewelry, there's so much to browse. Read about all of our oh-so-amazing vendors and RSVP to the market!
I'm going to highlight some of our makers and what Spring-themed goodies you can pick up at our market.

1. Spiral earrings by 8.6.4, $49 Continue reading →