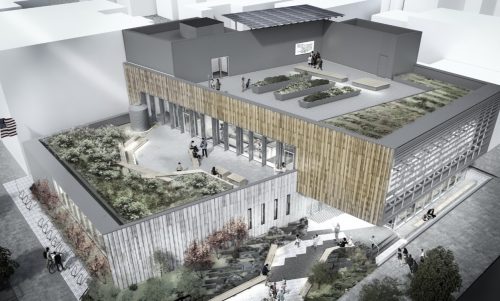 The Greenpoint Library (107 Norman Ave.) closed in July 2017 for demolition, and construction on the new library was estimated to finish in the winter of 2018, but the discovery and removal of asbestos in the former foundation and related delays has pushed the expected completion to this September or October. Earlier this week, the Friends of Greenpoint Library hosted a community forum in Greenpoint to help answer questions on the new library.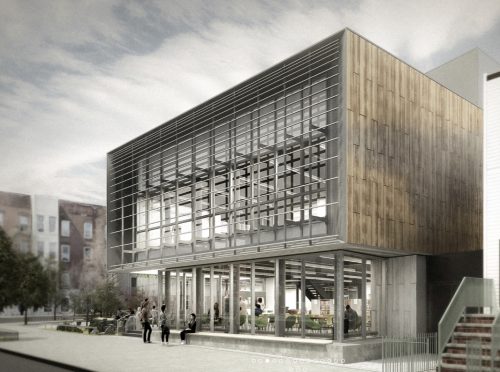 As far as the construction progress, work is far along: the structure of the new library is in place and steel beams, concrete floors, decking, and roofs have all been installed; electrical, plumbing and HVAC work is in progress.
"We're about doubling the interior size of the old library, and that's not even counting the garden space…The outdoor plaza will be really nice, instead of having a fence around the library like we did before," said Ames O'Neil, project manager for the Greenpoint Library. The new library is approximately 15,000 square feet.