(sponsored)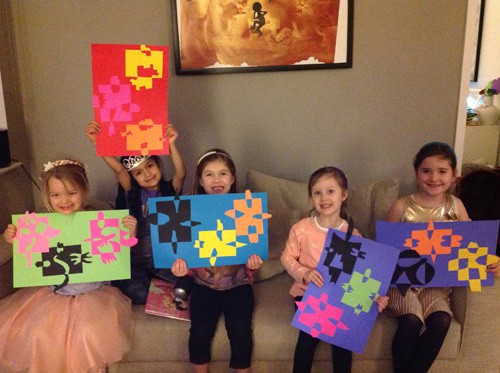 The closest I ever got to art at summer camp was making friendship bracelets. Art camp didn't exist when I was a kid – oh the things I would have made!
Give your child the opportunity to make and learn about REAL art this summer at Tumbleweeds Art Camp, taught by local teaching artist Hayley Youngs.
Located at the beautiful Awakening NY wellness center, Tumbleweeds Art Camp will run for 3 weeks this July 2014 for children 4-8 years old.
Each day campers work on structured art projects with one-on-one attentions, plus free art time to find their inner Picasso. Painting, sculpture, printmaking, fiber art and recycled art are just some examples of what your child will be getting into. Snack time, lunchtime and outdoor playtime will take place nearby at the McCarren Park Playground.
Don't wait. Summer camps fill up quickly in North Brooklyn.
To register email Hayley at [email protected]
For more information, visit Tumbleweeds' Website.
Schedule and detailed camp information follows: Continue reading →
Category:

Art/Music, Community, News
Tags:

art, art camp, art education, awakening ny, brooklyn camp, children, day camp, fun, greenpoint camp, hayley youngs, Kids, kids camp, learning, recreation, summer, summer camp, tumbleweeds art camp, williamsburg camp
0 Comments