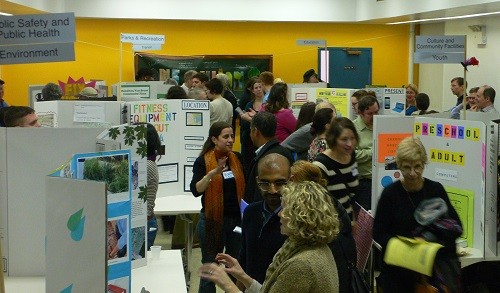 Tax season has come and gone, and hopefully by now, your nasty W2's and 1099's have been neatly filed away until next year. While you are sitting pretty, dreaming of all the different ways to spend that refund check (or pay the IRS back), what if I told you there was a way to spend a million dollars of city tax money instead? You'd be excited, right?
Welcome to the wonderful world of Participatory Budgeting, where a cool $1 million dollars is placed into our delicate hands to help fund neighborhood projects within the City Council's 33rd district.
Last year, over 2,000 of you casted your vote and roped in a whopping $1.6 million dollars for the 33rd! McGlorick Park Playground got a much needed makeover, the BOOKlyn Bus shuttle drove around inspiring kids to read, and even our fellow toxic hood Gowanus saw their community center, ravaged by Hurricane Sandy, get much need repairs.
It's time to spread the love again, and if Greenpoint wants to get a slice of that million dollar pie, we need to put our mouths where the money is and vote for our favorite projects. Continue reading →
Category:

Community, News, Uncategorized
Tags:

33rd district, BOOKlyn bus, city council, expo, McCarren Park, McGlorick Park, meeker ave, Participatory Budgeting, Steve Levin, tax money, YMCA
2 Comments